Who we are.
Since 2009 realocate has been serving Chicagoland buyers and sellers with stellar results. Owned by Joey Chiappetta & Adam Ordish, we have been Top Producers every year since 2012, reaching Top 1% in 2020. We have helped hundreds of people buy and sell homes, investment properties, rehabs and more.
Our core values set us apart from the rest. We lead with care, putting client needs before profits and focusing on achieving your goals in real estate. realocate is a boutique, full-service real estate brokerage and is proudly LGBT-owned and operated.
All are welcome here, so feel at home.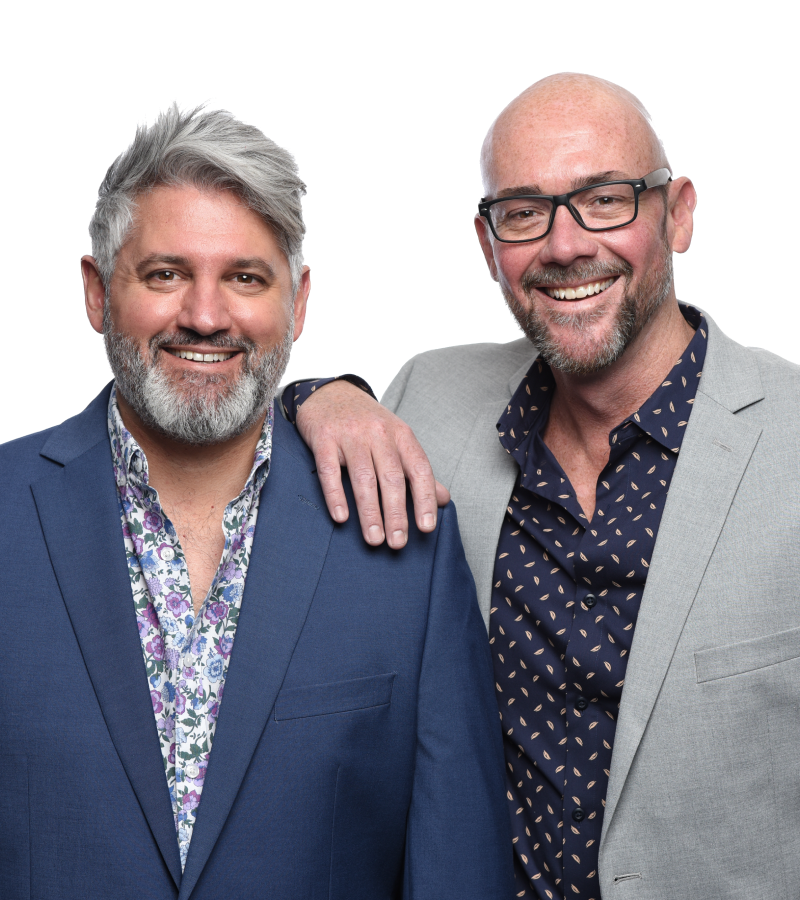 Joey, Adam, and the rest of the crew are simply the best. We bought our place in 2021 in the height of the housing market madness and somehow they made the process fun and enjoyable. They took their time to help us understand the process, actively talked us out of homes
...
that they didn't feel were good buys for us, and genuinely cared about us finding the right home. They worked hard to find us a home rather than a quick sale. We recommend them to anyone who is house hunting and wouldn't use anyone else ourselves!
Joey Chiappetta is the best Realtor in Chicago. He and his team helped my wife and I find our dream home at the end of 2022, and they made the journey not only bearable but enjoyable. Joey was always available for a question via call or email,
...
even at inconvenient hours.We once emailed him about a listing at 8 or 9 pm, and he was able to schedule a showing for the next day! Joey was also a great resource when it came to the history and need-to-knows about each house we toured...
Joey and team are really unbeatable. The thing that sets him apart? One word: care. The level of care shown to us over the years and the several transactions we've done with them is second to none. Call realocate and you'll be thrilled with your real estate experience!
Joey and Colton helped us sell our home, and they were an absolute pleasure to work with. They were knowledgeable and helpful throughout the whole process, which alleviated a lot of the stress for us. They made the extra effort of being present at all of the showings
...
(most realtors just give the buying agent the lockbox code), to answer any questions and to give us some immediate feedback. And they were so great with their communication - always responsive and always kept us in the loop. We would highly recommend them to anyone.
My husband and I had the privilege of working with Joey twice. The first when we bought our condo in the west loop four years ago and again when we sold it to move to the east coast. I cannot say enough great things about Joey and the effort he puts in to make you feel
...
as if you were his only client. His attention to detail is incredible and he knows when to give you his opinion and respected ours. The team (inspectors, attorneys, etc.) that he recommended and assembled around us where all extremely responsive and I would work with all of them again.
Featured cities of greater Chicago.

Feel at home.
Buying and selling real estate is a big deal. But there are no questions too big or too small. We're here
to help, every step of the way.