Buying
Whether you're a first-time buyer or a seasoned investor, we'll get the results you're looking for.
Buying a home is all
about you.
If you're thinking of buying a home, you've come to the right place. What sets us apart? We focus on you.
We like to begin with an educational, obligation-free buyer consultation. There's no cost to you; we love meeting new people!
This is a one-on-one meeting over a cup of coffee where we can learn all about you. What's the reason for your move? Where would you like to live? What kind of home is just right for you?
That gives us some background to really drill down and customize the perfect property search, tailored just for you. We have the best tools to find your perfect property.
From there, we'll talk about the home-buying process. We'll walk you through a journey from dreaming of your perfect home to putting keys in your hand. We'll work at your pace, we'll answer all your questions, and we'll set you up for success to purchase your new home.
We're here to advise you. We'll never make you feel pressured. We put your goals first. All of this is to say: we want you to feel at home.

Get started now with your no-obligation home buying consultation by filling out the form below, or call 773.974.8774.
Excellence
You can even search our listings here at our Realocate Website.
Quality
We have the best possible resources and communication systems.
Achievement
We can help you determine which properties fit your needs by using the (MLS)

Get more information on our real easy listing system by clicking the link below!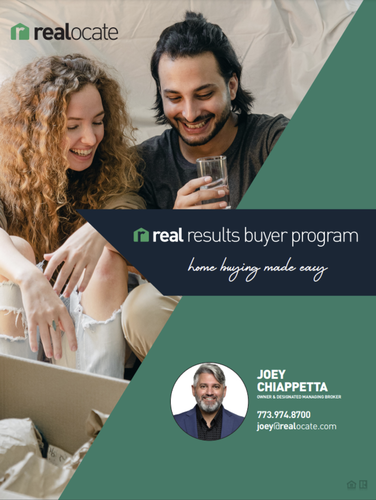 how to buy like a pro
Free Buyer's Guide
Comprehensive Real Estate
Buyer's Guide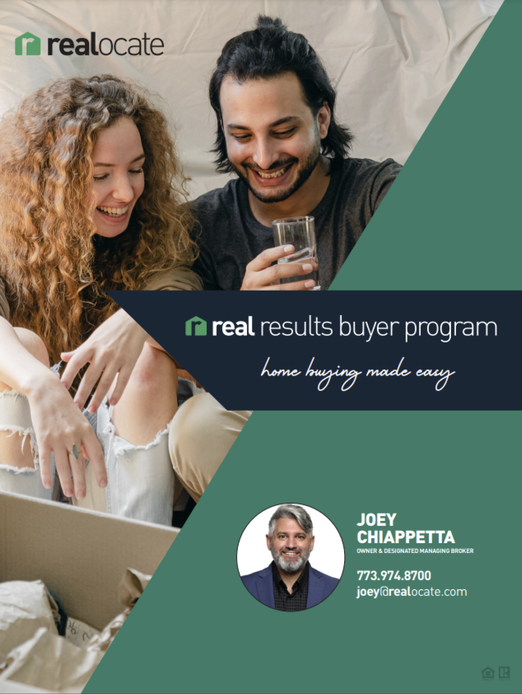 how to buy like a pro
Free Buyer's Guide
Comprehensive Real Estate
Buyer's Guide

Feel at home.
Buying and selling real estate is a big deal. But there are no questions too big or too small. We're here
to help, every step of the way.