The most trusted agent in the Chicago area we are a team of dedicated professionals who are motivated by a desire to build community and bring people together.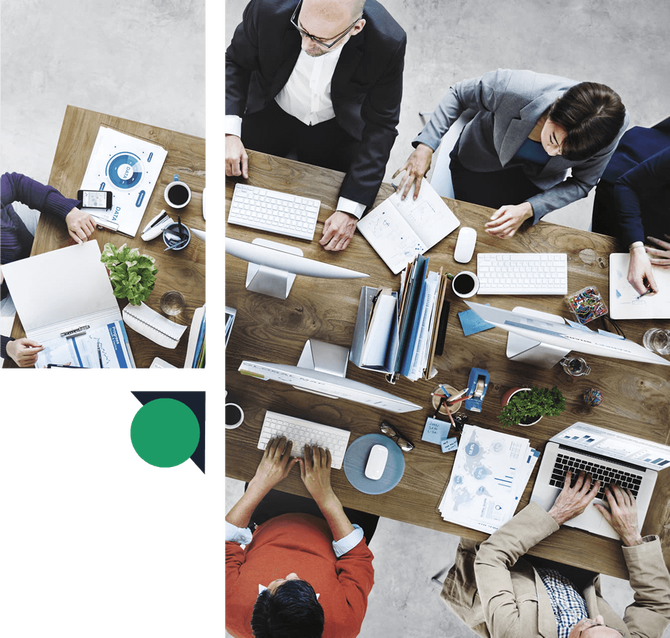 Dedicated to an honest
and friendly service.
This isn't just a job, it's our life. We wake up in the morning focused on your goals and eager to make your life easier. Bottom line, we are here to help guide you to the best result… not just the result that's most convenient.
Bright minds, sharp tongues, and ruthless negotiation skills are the things we all have in common. We're a team of unique individuals with one common purpose - help you make deliberate decisions.
Let's grab a coffee and talk about your goals
How can we
best serve you?
Your goals are our priority, and we specialize in getting you the best result. To us, you're more than a client - you're a partner, and we're in this together!
We are here to guide you through every twist and turn of the buying process, so that you can sleep easy at night (in a home that you love ♥).
We are here to guide you through every twist and turn in the selling process, to make sure you get top-dollar without any of the headaches.
Hand crafted searches for you.
When you use our free search tool you get a more personalized experience that you simply can't find on Zillow or Realtor.
Helping Your
Find The Perfect Home
Browse our exclusive collection of magnificent homes, elegant estates and high-end interiors for your luxurious lifestyle. Explore our featured listings and find your dream home.

How Joey
found us the perfect home!

"Joey and all that was apart of me and my husband's home buying process really made our experience one to remember. I've never met someone as pleasant, informative, and thorough as those working at rea
…
Read More
locate. From the time we met with Joey to discuss our needs for our home and the process it will take to the time we closed, Joey was there to help even if he was coming by or talking with us remotely just for support. We truly couldn't have went through this process without the amazing team at realocate. I would definitely recommend them to anyone!"
Read Less

"Joey and Colton helped us sell our home, and they were an absolute pleasure to work with. They were knowledgeable and helpful throughout the whole process, which alleviated a lot of the stress for us
…
Read More
. They made the extra effort of being present at all of the showings (most realtors just give the buying agent the lockbox code), to answer any questions and to give us some immediate feedback. And they were so great with their communication - always responsive and always kept us in the loop. We would highly recommend them to anyone."
Read Less

"Joey and his team are great! He will be there every step of the process and is a great advocate. If you are first-time homeowner, we highly recommend!"

"Excellent to work with on the other side of a transaction. My buyer bought one of Joeys listings and the whole process was a pleasure. The deal had some bumps come up after inspection but they were de
…
Read More
alt with effectively and with great communication on their side. Looking forward to working with these guys again. Recommend!"
Read Less

"Joey Chiappetta is the best Realtor in Chicago. He and his team helped my wife and I find our dream home at the end of 2022, and they made the journey not only bearable but enjoyable. Joey was always
…
Read More
available for a question via call or email, even at inconvenient hours. We once emailed him about a listing at 8 or 9 pm, and he was able to schedule a showing for the next day! Joey was also a great resource when it came to the history and need-to-knows about each house we toured. He taught us what to look out for in a potential home, and gave us honest, fact-based opinions about the value of the home. He also has a contact for any service you may need from getting ready to buy a home to when you're a full fledged homeowner. He's down to earth, and listens to his clients to help them find the property that is perfect for what they're looking for. I would recommend Joey and his team to anyone looking for a home in Chicago."
Read Less

"Joey is amazing! He really knows the local real estate market and was my trusted partner in my search for a new home. He also has a keen eye and noticed all the little details that I would have overlo
…
Read More
oked that indicated how well a home had been maintained. He wanted to make sure that I found the perfect new home (and I did!)."
Read Less

"Joey and Adam are simply the best! They are honest, hilarious, and patient. This team really got to know our family in order to provide meaningful feedback for us/our needs. Realocate took their time
…
Read More
(we looked at so many places) to make sure we ended up with the right house. We love our place and are so grateful to have worked with them! Can't recommend enough!"
Read Less

"Joey, Adam, and the rest of the crew are simply the best. We bought our place in 2021 in the height of the housing market madness and somehow they made the process fun and enjoyable. They took their t
…
Read More
ime to help us understand the process, actively talked us out of homes that they didn't feel were good buys for us, and genuinely cared about us finding the right home. They worked hard to find us a home rather than a quick sale. We recommend them to anyone who is house hunting and wouldn't use anyone else ourselves!"
Read Less

"Joey and his team have been great partners over the years. We have appreciated their insights, recommendations and professionalism throughout our time in Chicago."